There's no denying that Ananya Panday is one of those celebrities who just has naturally glowing skin. Panday also loves natural skincare products and follows a very basic yet effective skincare routine.
I've paid close attention to every time Ananya spoke about her routine and it really is low-maintenance. Here are all of Ananya's favourite skincare tips.
Clean Hands Only
The most important step for Ananya is washing her hands before beginning her skincare routine. She literally sings the chorus of a Britney Spears song to ensure she takes a good 20 seconds to get rid of the dirt and grime.
I use the Kimirica Bouquet Hand Wash And Hand Lotion Duo to wash my hands and keep them soft and smooth.
Haldi Water 
The Liger star drinks a glass of warm water with turmeric every morning. She says that turmeric has tons of skincare and health benefits when ingested.
Turmeric is rich in antioxidants and a great source of vitamin C which means it is great when consumed or applied topically.
A Spot For DIYs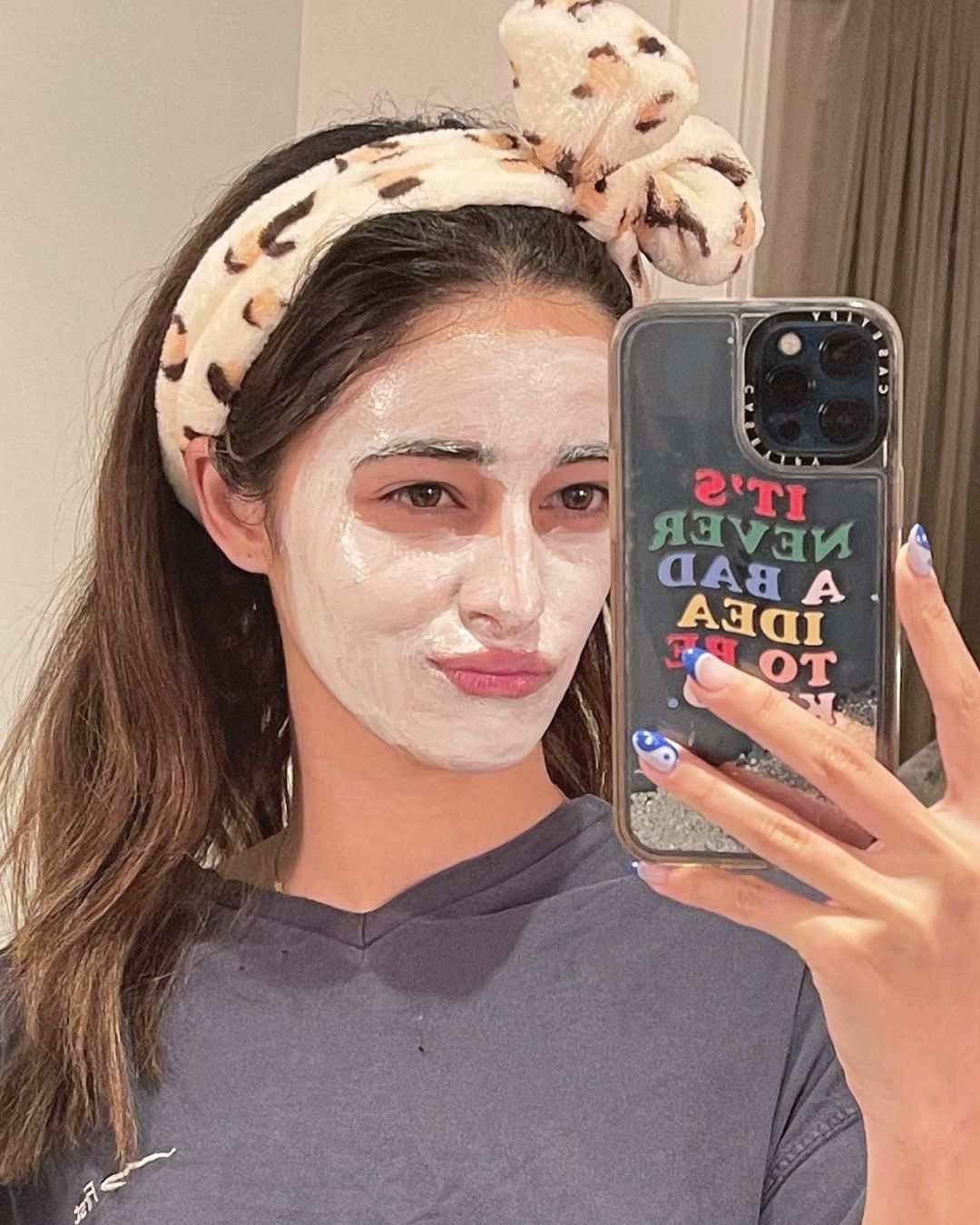 When revealing her turmeric water drink, she was also whipping up a turmeric and yoghurt face mask with a dash of honey. Ananya loves skincare DIYs and she even uses natural aloe vera juice on her skin to soothe and nourish it.
Aloe vera is my skin saviour whenever I experience acne or sunburn. I love using the Organic Harvest Organic Aloevera Gel With Turmeric Extract.
Moisturiser Is Mandatory 
The Gehraiyaan star always applies moisturiser. It helps keep her skin hydrated, clear, and smooth.
Moisturisers also help keep the skin safe from environmental aggressors therefore preventing signs of ageing and breakouts. My favourite moisturiser is the Manish Malhotra Cinnamon Ginger Night Gel.
Sunscreen Everyday
Ananya never skips sunscreen because it's what helps her maintain her natural glow. Sun damage doesn't just cause tanning, it's also responsible for dark spots and signs of early ageing.
Using sunscreen everyday, even indoors is a non-negotiable rule in order to keep my skin youthful and radiant. I love the POPxo H2O Booster Sunscreen Gel SPF 30 PA+++ as it does not irritate my acne prone skin.
Do Not Forget The Neck
Whatever skincare she applies to her face goes on her neck as well. It is another very important skincare step for Ananya, and I agree with her on this one as well.
The skin on your neck is delicate and deserves the same treatment your face gets. Aside from moisturisers and sunscreen, I even apply serums to my neck and my favourite is the St. Botanica Goji Berry Face Serum With Vitamin C, For Glowing Skin.
Make mental notes of Ananya Panday's skincare tips because they're going to have you glowing in no time.
Featured Images: Instagram