Half the fun of being a skincare junkie is testing all the new trends – buzzy ingredients (snail mucin, anyone?), 10-step routines, and luxe textures. The latest trend that's taking over the beauty verse? It's the rise of gel skincare – the bouncy, juicy texture that has become so popular, given just how dewy, glassy, and gorgeous these products tend to leave the skin. But there are plenty of other benefits that go beyond the surface level. 
If you are someone who grudgingly slathers moisturisers while despising their greasy after-effects or have experimented with face oil only to end up with breakouts – your skin type is combination or oily. The beauty of gel-based skincare is that they have featherlight, water-based formulas that replenish moisture for a plump, hydrated complexion without any heavy textures that can make certain skin types breakout. That's the reason why gel skincare is taking the front seat, and your skin is in for a real treat. Ahead, find everything you need to know about gel being the new skincare trend.
Gel VS Cream Moisturisers. What's The Difference?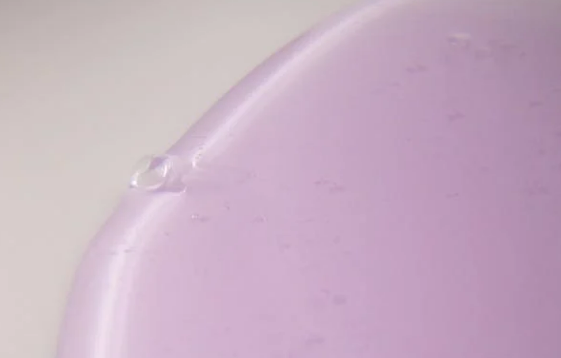 Tradition creams are emulsions, a mixture of water and oil held together by a compound called an emulsifier. The oil and water would be separate like salad dressing, if there was no emulsifier. Gels are water-based formulas that contain a thickening agent to give them a creamy texture. The gel products come in various textures and offer as much hydration as traditional emulsion formulations depending on their ingredients.
As gel skincare doesn't leave stickly tell-tale signs of application, they are becoming the best-sellers worldwide. They have a more cooling effect so they are especially a favourite during humid and hot months.
Who Should Switch To Gels In Skincare?
When you find a gel moisturiser that's super lightweight but is also packed with no-joke hydrators like hyaluronic acid, plus antioxidants and other goodies, your skin is in for a real treat. These formulas are potent enough to hydrate but at the same time lightweight to not leave a stickly trail. Moisturisation or hydration is the one step you tend to skip if you have oily skin, but it's to be remembered that even oily skin is prone to dehydration. Gel-based moisturisers are a preferred choice for those with acneic skin or those more prone to blocking up pores. They hydrate the skin deeply and are not sticky at all. So for those looking for a no-fuss quick fix to hydration, switch to gels.
Who Should Steer Clear Of Gel-Based Moisturisers?
Alcohol-based gel textures can be drying for those with dry or sensitive skin. They might temporarily feel like they are adding extra hydration, but they often cause extra dryness or irritation. So those with extremely dry or sensitive skin can stick to cream or ointment-based vehicles. And folks with dehydrated skin should stick to oil-based formulas as gels also tend to evaporate quickly.
4 Gel-Based Skincare Products That Are Guaranteed To Give You Glass Skin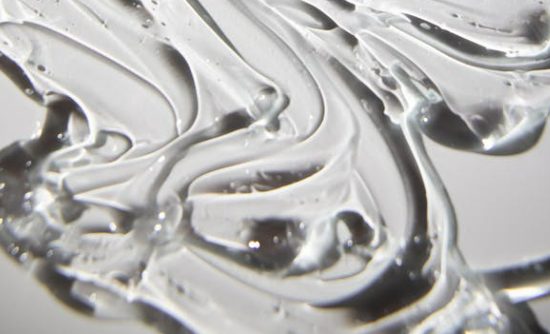 Look Like A Million Bucks
This moisturiser is your fast-track ticket to glassy, glossy skin. It's packed with skin-refining ingredients and heavy-duty hydrators such as hyaluronic acid, green algae, and seaweed extracts that will give your skin a hard hit of hydration. If your skin is always craving moisture and you're partial to a super-radiant finish, this is the product to call on. 
For A Glow That Lasts For Days
If you're gearing up for a wedding or an event and are ready to invest time in your skincare routine, use it as a daily ritual instead of an S0S treatment. The consistency, the scent, and the results will help you channel your inner diva. It promises smaller-looking pores, and smoother and brighter skin every time you apply this face mask.
Fast-Track Ticket To Plump Skin
We rave about this moisturiser – it's the one every dermatologist continually tells us to use. It's super light and airy, kind of like a mix between a gel and a cloud cream, it's infused with  Hyaluronic acid – Making it one of the best antioxidant moisturisers to get the glow-up of your dreams. This pulls moisture from the air into your skin giving you a plumper, softer, dewier face and it tackles signs of aging, too!
A Celeb-Loved Elixir
For a luxurious water-gel moisturiser, the Glow recipe has got you covered. The formula provides rich hydration courtesy of hyaluronic acid and vitamins, as well as glow-inducing peony extracts. The immediate surge of moisture creates an instant plumping effect, illuminating your skin and absorbing quickly for an otherworldly glow.
Get, set, glow!
Featured Image: Instagram