Everyone stop what you are doing. Aishwarya Rai just served a major look at the Cannes red carpet and it's the mother of all things dramatic. It's intense and so extra that you'd downright hate it or will be totally obsessed. There's no in-between! As far as we are concerned, it is a definite win!
For her first look for the Cannes Film Festival red carpet, Aish has gone all out in a hooded silver and black gown by Sophie Couture. It will have your attention with its aluminium cape-like structure that has been cinched at the waist with a HUGE black bow. This look is definitely not for the weak-hearted and that's exactly why we love it!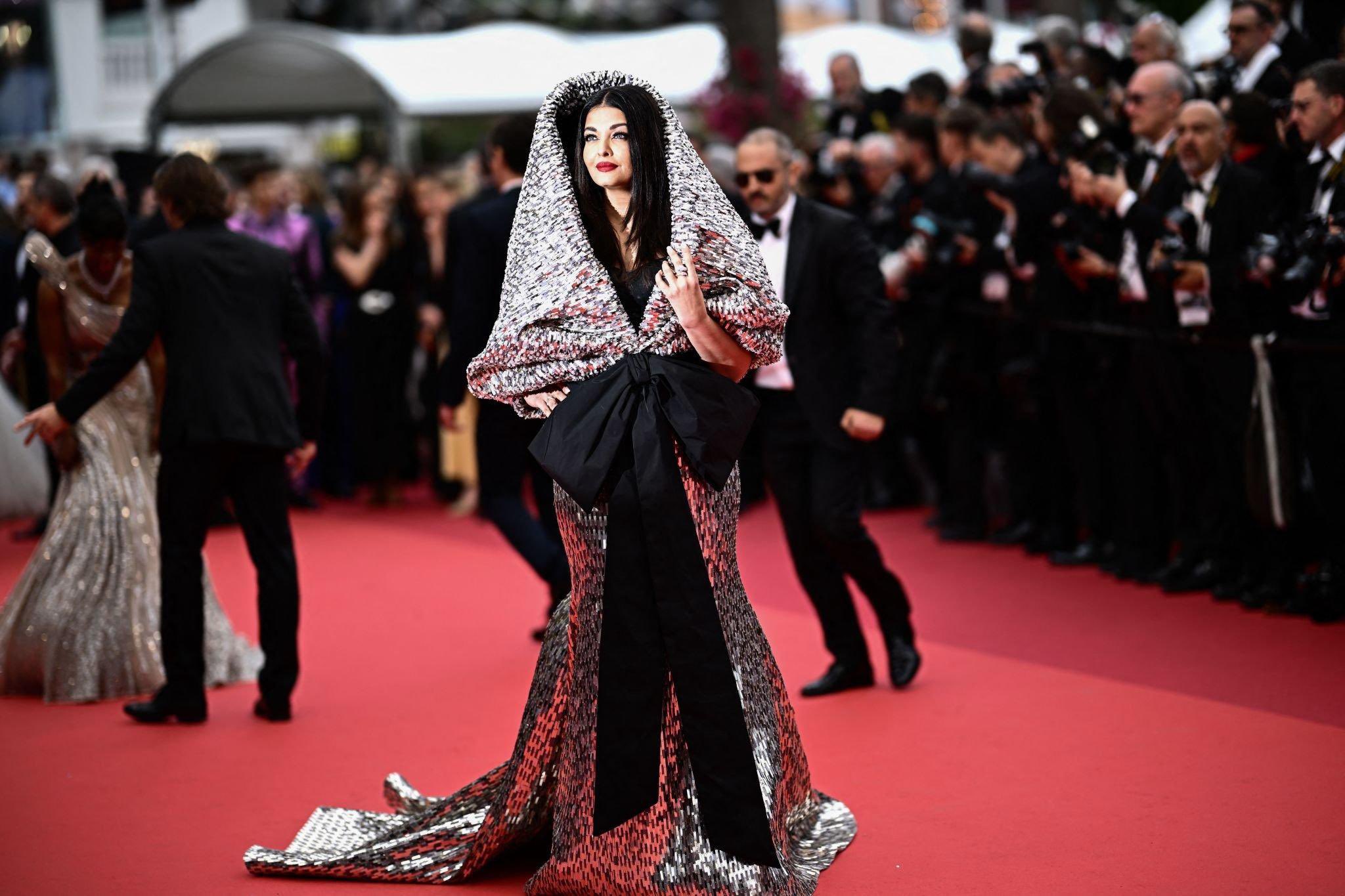 Gotta say it looks even more interesting on the stairs. From the puffed hood to the defined train, we are living for the exaggerated details.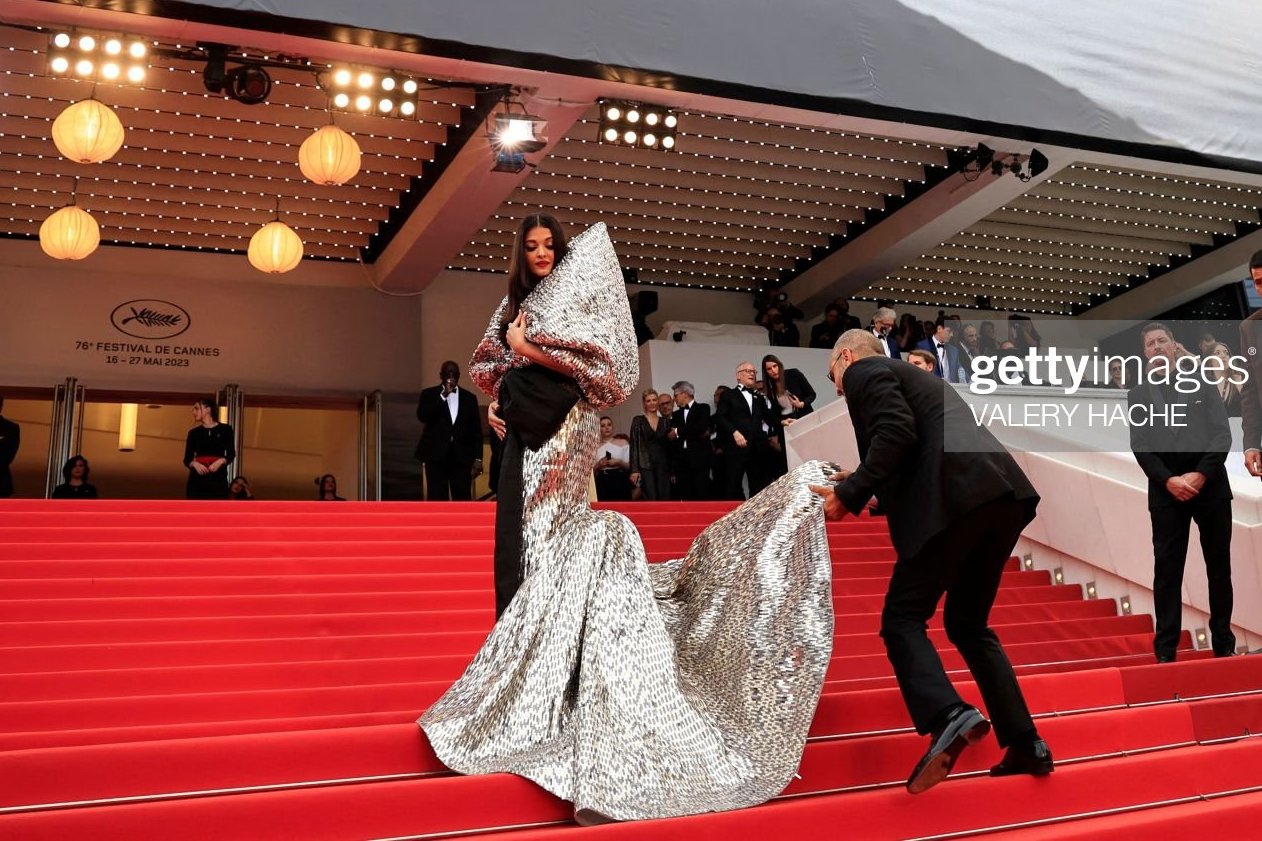 Of course, the glamm is giving and Aishwarya's red pout could have made even a blah outfit work! The hair could have been better though.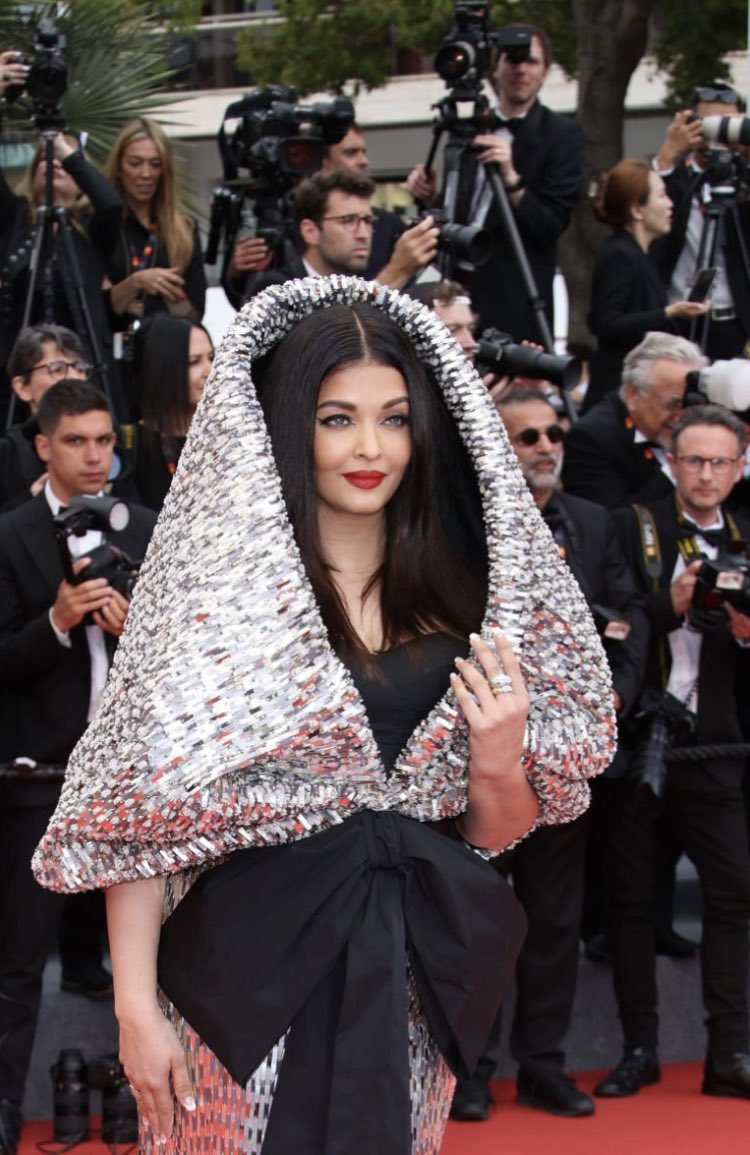 That said, we are yet to see the actress in an easier, more relaxed outfit that does not hide her body. Aishwarya is beautiful and it would be nice to see her embrace and flaunt all her beauty for a change. Here's manifesting a gauzy, chiffon look!
Featured Image: Instagram