If you're planning a trip to Dubai, there isn't a better time to visit than between October to March. And no, we're not talking about the oh-so-pleasant weather (although that's always a plus!). This year, the UAE is hosting the world's most brilliant showcase of innovation, collaboration, and inspiration from across the globe! You guessed it—we're talking about Expo 2020 Dubai, which will be exploring the theme of 'Connecting Minds, Creating the Future'. The expo aims to bring together 'people, communities and nations to build bridges, inspire action and deliver real-life solutions to real-life challenges'. To make the best of your visit to the marvellous pavilions from 192 countries, you need to come fully prepared. Fortunately for you, we've carefully curated a detailed itinerary for your trip. All you need to do is buy your tickets here, get on a plane and explore away!
Here's what you can look forward to at Expo 2020 Dubai:
Head To The India Pavilion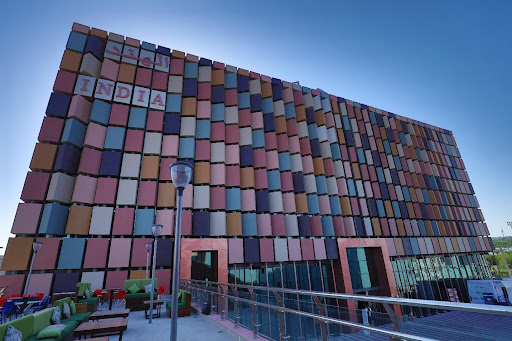 As an Indian, you may be most excited to visit the India pavillion. And trust us, you will not be disappointed! Located in Al Forsan, the pavillion's theme is 'Future is in India' and aims to showcase the 'new India'. What can you expect here? Art installations that display India's space journey, food festivals, literary shows, as well as music and dance that reflect the country's cultural diversity. If you're a foodie, make sure to attend the exquisite food outlets led by a rotating cast of celebrity chefs.
Explore The UAE Pavilion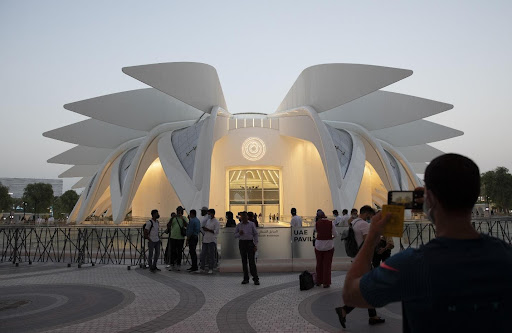 As the host country, the UAE pavilion is definitely the star of the show. The pavilion itself is an architectural marvel, integrating Emirati culture and tradition with architectural innovation. A symbol of UAE's bold and daring spirit, here you can expect futuristic marvels of the architecture world on display. The pavilion is designed to evoke the vision of wings of a falcon in flight. Visitors can check out multiple exhibition areas, food and beverage outlets as well as VIP lounges.
Discover The Mobility Pavilion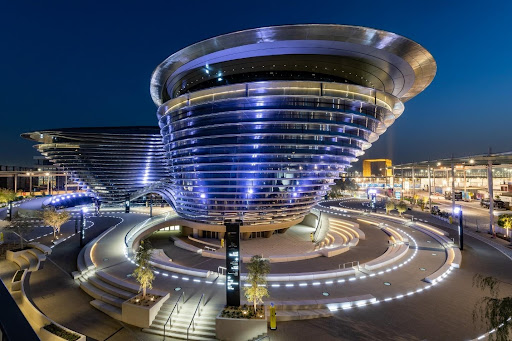 One of the three thematic pavilions at the expo, this one lets you explore the history as well as the future of mobility in a globalised world. Every bit futuristic, the pavilion is a hub that will connect people to discuss knowledge, innovation, and opportunities that will change and shape the face of travel and mobility for mankind. Stepping into this Pavilion will make you feel like you've just entered a spaceship!
Get Inspired At Terra-The Sustainability Pavilion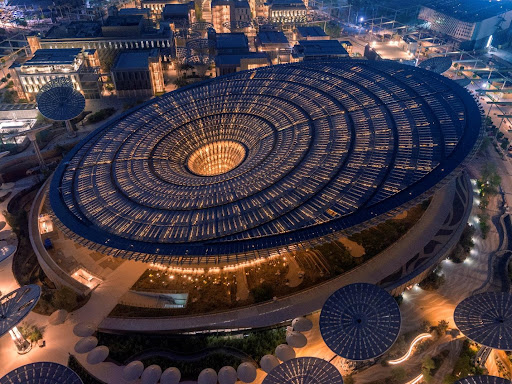 Sustainability is the only way forward for the survival of this planet and its inhabitants. After all, there's no 'Planet B'! A visit here will take you through an immersive, reflective, and emotive journey through the wonders of the natural world. Here, you can learn about harnessing solar energy, innovative techniques to use and recycle water and become motivated to fight climate change. Once you explore every inch of the Pavilion, you will be left inspired to help build a better and sustainable future for the world.
Take A Break At The Garden In The Sky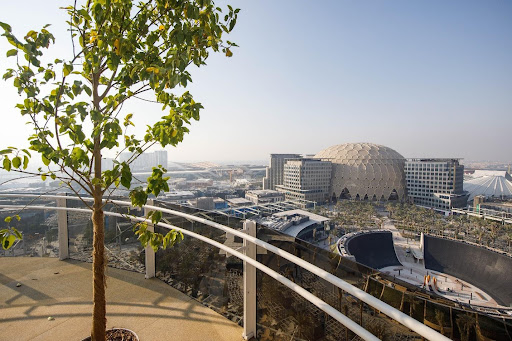 Your visit to the expo can become tiring at points. After all, you'll be exploring many of the 200+ pavilions, attending daily live events, and gorging on global cuisine across 200 food and beverage outlets! So, what do you do when you want to take a breather? You head to the Garden in the Sky, of course! The 55-meter high platform offers marvellous panoramic views of the entire expo, making it a great spot to rest or take a selfie (or both!).
Marvel At The Al Wasl Plaza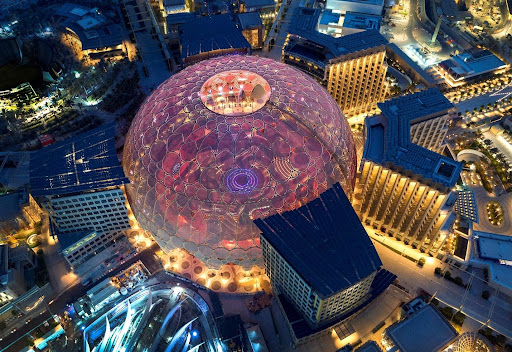 This plaza is the first thing you'll see once you arrive at the expo and trust us, you'll want to explore it! It features ​​a 130-meter-wide, 67.5-meter-tall dome that doubles as a 360-degree laser projection surface—a visual marvel you won't be able to take your eyes off. This is a great spot if you just want to take a break and take in the glittery gorgeousness of the lights.
Go On A Gastronomical Adventure
What's an expo without some mouth-watering food? Well, we can assure you that your food experience at Expo 2020 will be nothing short of a gastronomical bonanza! A visit to the Jubilee Gastronomy restaurant will treat you to intimate lunches and dinners especially curated by the world's most renowned celebrity chefs. If you're a mixology enthusiast, we also suggest you check out the rooftop for some fantastic signature beverages. 
Our recommendations are just the tip of the iceberg—there's so much more to do, explore, discover and eat at Expo 2020 Dubai. Check out everything that the expo has to offer here, and book your tickets ASAP! You only have five more months to go!
*This is a sponsored article for Dubai Tourism