7 Romantic Perfumes That Should Be Reserved For Date Nights
Date nights can be fun and exciting – whether you've been with your partner for years or going on a first date with someone you met on online. Sure, for the latter, there can be some nerves, but whether it's a first date or 200th date, we feel a night out with someone cute is the perf opportunity to put on a nice dress, some dancing shoes, and some feel-good beauty products.
While bold red lipstick is a classic for date nights, we love the idea of experimenting with some flirty and romantic fragrances. Unless you're dousing yourself in a perfume, a hint of fragrance feels very intimate – they'll have to get a little closer to you to get a whiff. So, today we are listing down the six most irresistible perfumes that should come with caution tape. Whether you're looking for something spicy, sensual, or romantic, there's more than one option on this list that'll have your date wanting more!
7 Insanely Magnetic Perfumes You'll Want To Wear On Your Date Night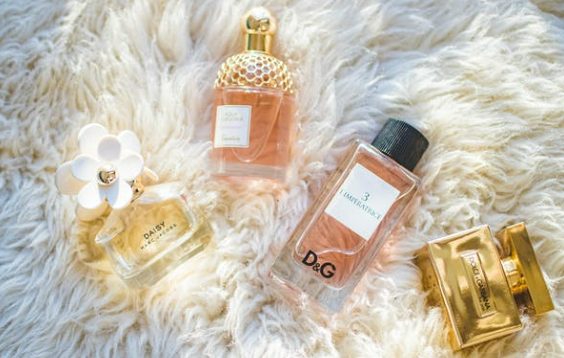 Spice Up Your Date Night
This is a warm floral fragrance that is so flirty and sweet, so we consider it an attraction magnet. You don't need a lot of this one, a tiny spritz works well for bundling up in a coat, as it can definitely be a bit overpowering if you overdo it. But with a small spritz, you are golden.
The One That Ticks All The Boxes
To be perfectly honest, this has been the star of my recent date nights. It feels like the perfect combination of sexy and innocent. It's very warm and welcoming with its floral rose base yet still has a bit of an edge thanks to the dash of pepper. Try this one and you're guaranteed to score a ton of compliments.
To Leave A Sensual Trail
This perfume is a confidence boost in a bottle. If you like warm, floral scents, this might be your date-night vibe. There's a reason why it's been such a popular pick for years – it's light, crisp, and elegant. Spritz this one on, and you'll immediately be in the mood for love.
To Set The Mood
A tribute to femininity, this perfume boasts a love affair consisting of vivid vanilla, refreshing lavender, and sandalwood. The sparkling vanilla and woodsy blend make it the perfect fragrance to elevate your overall style. Fresh and floral meets warm and sexy in this perfume. The fragrance will last long after the date night is over. It's legit like a magnet.
The Reviews Of This Fragrance Don't Lie
Inside this gorgeous, iridescent bottle is a flowery combo of soft, sweet, and playful notes. If you're itching for a vacation, this can be the 'it' perfume for you, splash it for you next night around the town or date night for that extra something. It feels like we are getting a warm cozy hug from a friend when we wear it. 
For Daytime Date With Your Beau
For something with a little more zing to it, go for Bvlgari's Eau Parfumme Au The Vert. It's citrusy, invigorating, and almost guaranteed to grab the attention of that special someone. It's truly the perfect supplement to any holiday outfit, really. 
Smell Irresistible All Day Long
Ok, we're not exaggerating when we say, this fragrance is one of the most incredible scents we've been lucky enough to spritz. Designed to make its wearer feel sensual, wear it before your date to enhance your power of seduction. This has a particular level of charisma and grace we seem to always find ourselves reaching for. 
Smell you later!

Featured Image: Instagram
© 2023 THE GOOD GLAMM GROUP