5 Reasons Why This Will Be the Hottest Drip in Your Wardrobe
What's that one accessory you can't leave the house without? For me, it's my watch! And my fellow fashion squad will agree that this classic accessory is still an essential element to create a great impression. A good watch can up your style game by several notches and help you flaunt your unique aesthetic. If you're looking for an upgrade on this classic accessory, we've found the right drip for your wrist!
Fastrack Automatics, the first automatic watch collection from the brand is here. With this collection, the trusty brand has created watches that are equal parts classic and contemporary. Here's why you should be copping the Fastrack Automatics, the hottest fashion drop of the season: 
A Sight To Behold
Witness the perfect blend of superior functionality of an automatic watch and the unique fashion sensibility of Fastrack that is guaranteed to be a conversation starter.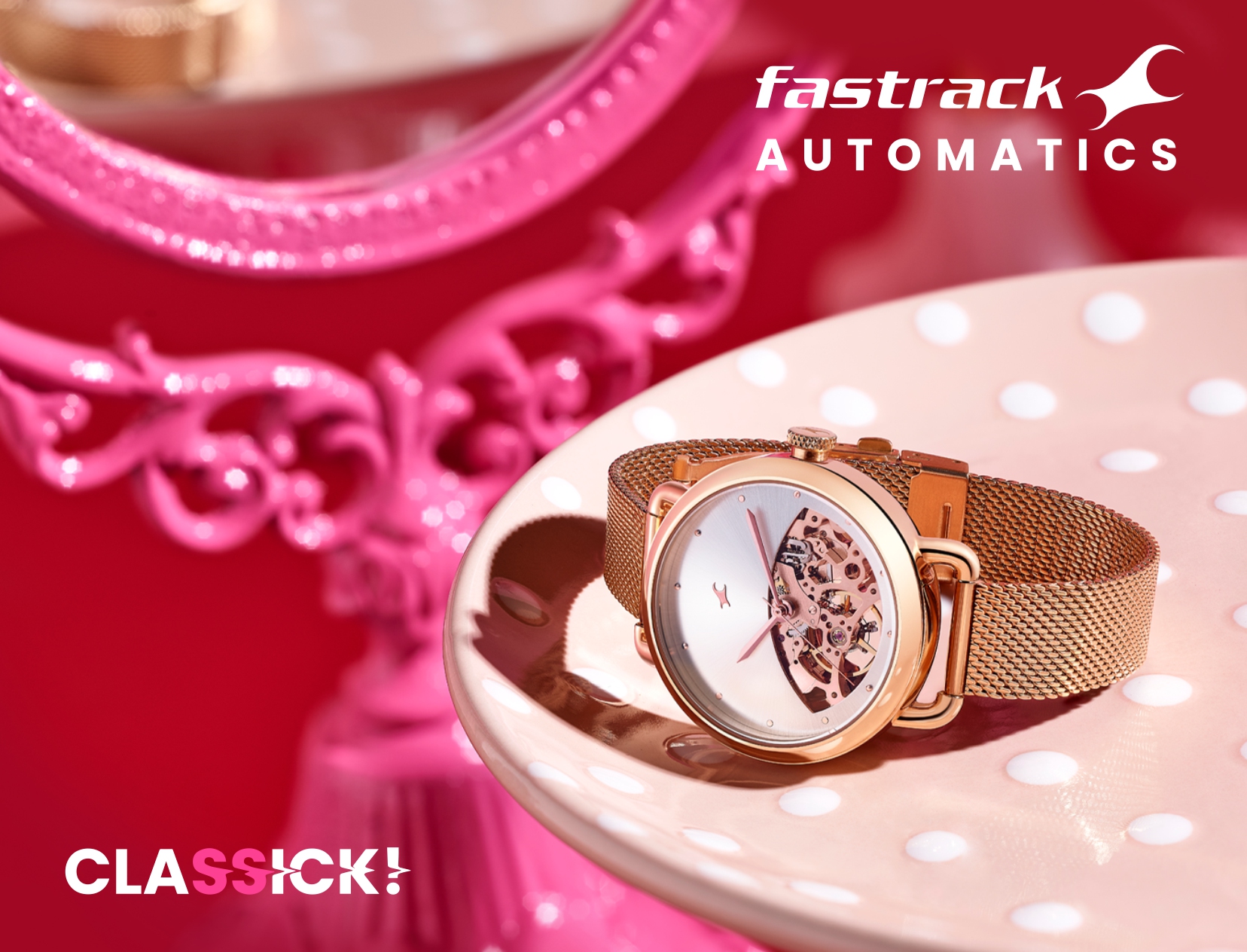 Something for Everyone 
With their multi-layered skeletal dial design and colourful plating, these watches won't just keep you ticking, they'll have you trendsetting. The two variants designed for girls come in two gorgeous colours—classy rose gold and bold brown. The collection also features three different variants for men. Get ready to earn major style points for any outfit you choose to rock!
Lasts Longer Than Your BF!
Made of stainless steel cases and straps that are both durable and stylish, these watches will help you steal the spotlight on all occasions and every day! Each watch is powered by a high-quality proprietary automatic movement that is self-winding and will keep running and running and running. Well, you get the point. 
Versatile & How!
From an office look to a classy date night fit, be prepared to rock them all with these glamm, gorgeous and uber-versatile beauties. With Fastrack Automatics, you are guaranteed to take your rizz up a notch and make heads turn everywhere you go.
Won't Burn A Hole In Your Pocket
When you're a 20-something trying your best at adulting, the good things in life better come at unmatched prices. Well, Fastrack has you covered. Get your flex on with your first automatic watch at unbeatable prices.

Click here to shop the entire collection.

This is a sponsored article for Fastrack.
© 2023 THE GOOD GLAMM GROUP