2023 is here, and we bet y'all are all set to take on the year in its full glory! But the thing we are more excited about, other than our New Year resolutions, are the upcoming fashion trends. 2022 sure took us by surprise by giving us some very fabulous trends to follow and now it is time to bid adieu to the old and embrace the new ones. We've done our own bit of research and looks like the new year will see a burst of fun, creative and dramatic styles.
#First23DaysOf2023: 15 Fashion Trends To Splurge On In The New Year
Below are the trends that you can expect to take over your wardrobes in 2023.
Marvelous Metallics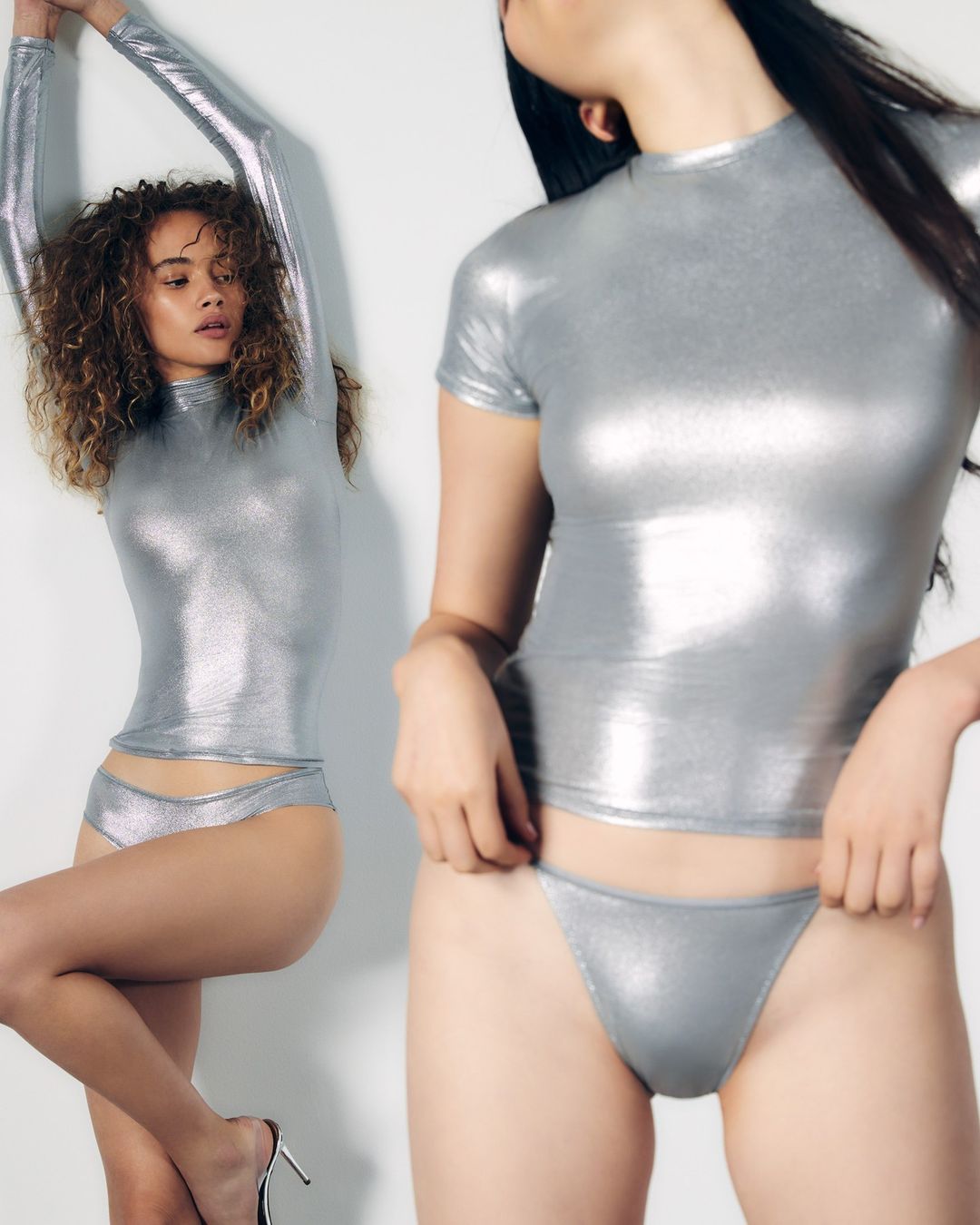 Synonymous with party dressing, metallics are all set to steal a spot in your wardrobe in 2023. The trend made an appearance in Kim Kardashian's Skims line and we've got to say, it's slightly tricky to pull-off. Judging by the Spring Summer '23 runway looks, you can expect to see new and innovative ways of wearing metallics.
Pink It Up!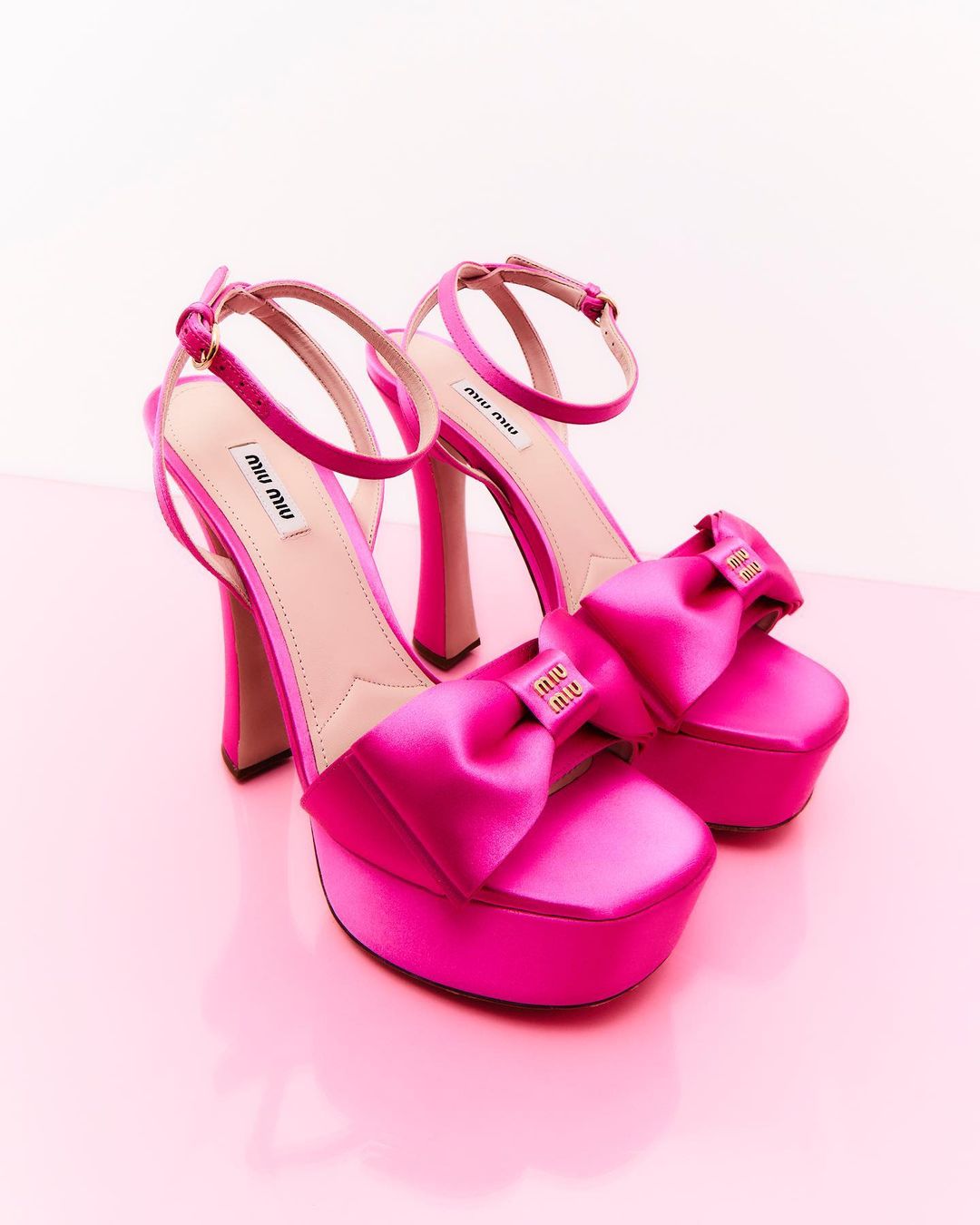 Valentino pink, Ranicore, or Barbiecore, call it whatever you want, but looks like everyone's favourite pink hue will be there with us for another year. Initially part of dopamine dressing, the hue became an instant hit in 2022. So, for those of you who have still not fulfilled their 'all-things-pink' list, this is your chance. From deep fuchsia to soft pastel pinks, the buoyant hue will be spotted all over in 2023.
Boudoir Dressing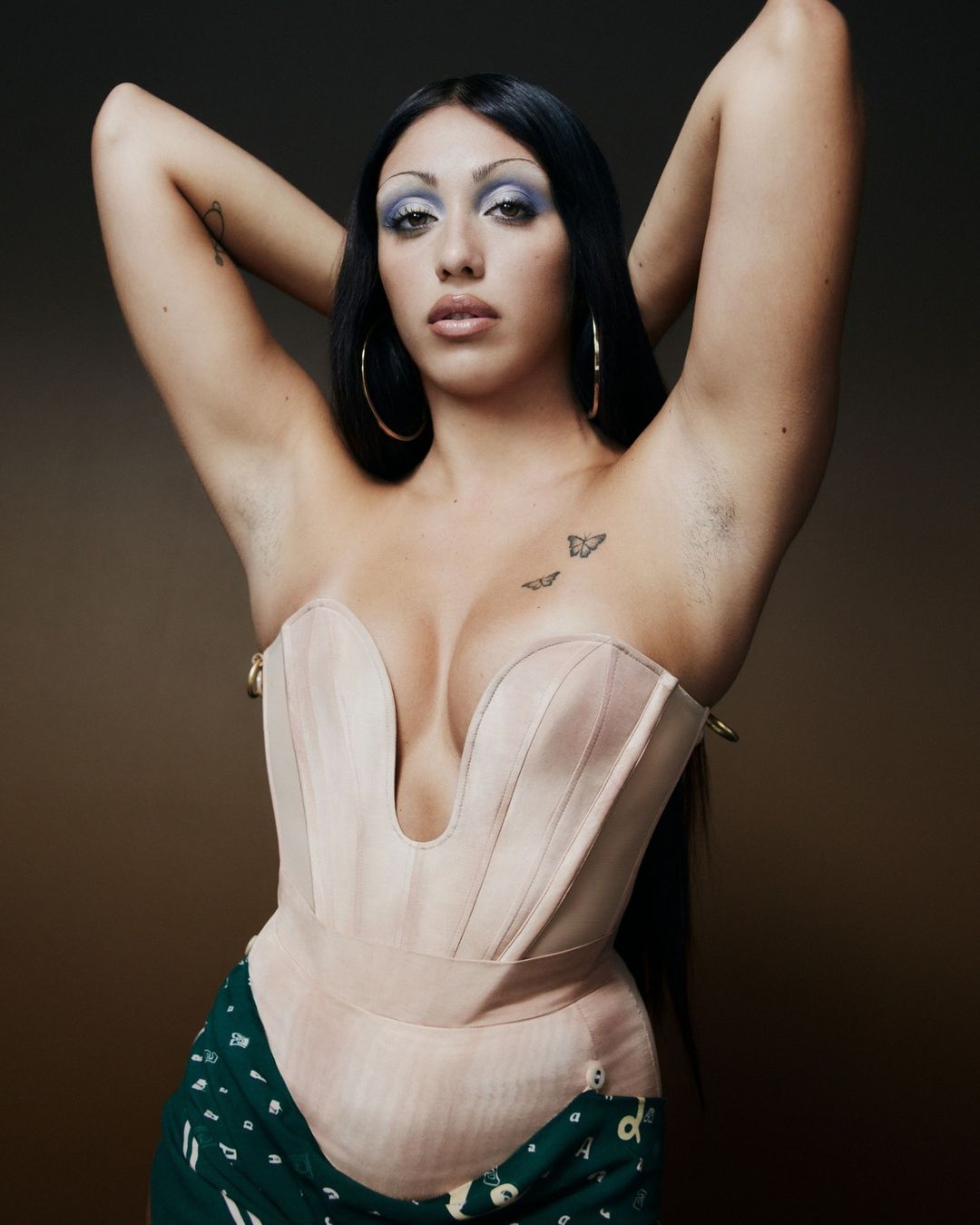 Who would have thought that lingerie one day will be a fashion frontier and not just hidden underneath our clothes. Well, the graphs for this risqué fashion trend sure goes up and down but we can expect more of it in 2023. Earlier reserved for styling a blazer, now boudoir dressing has taken the world of fashion by storm. Corset have evolved into dresses and tops, teddies have replaced bodysuits, and it'll be interesting to see how this shapes up in the new year.
Asymmetric Necklines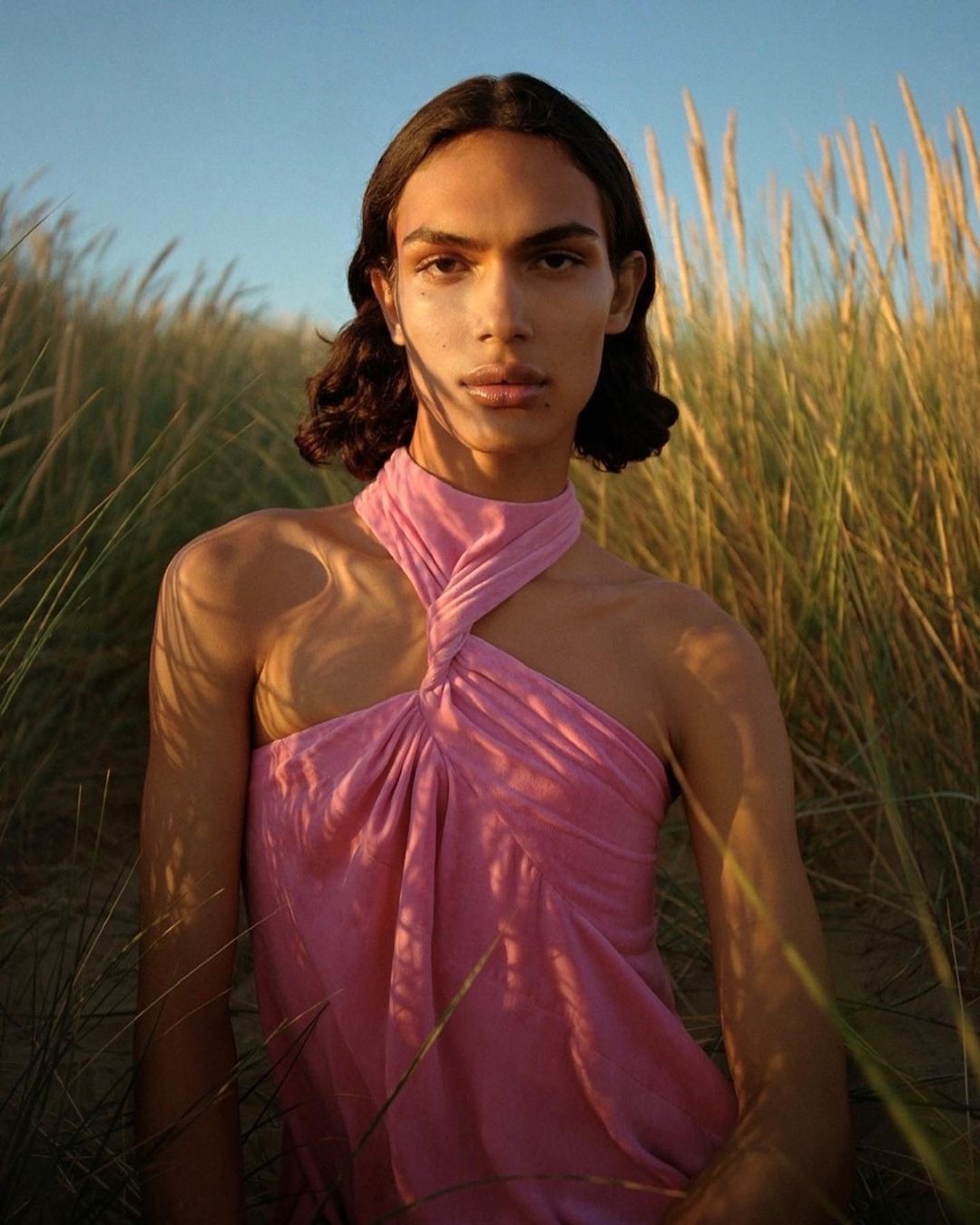 2023 is going to be all about not-so-basic necklines. Forget crew necks and plunging styles, asymmetric necklines is what you should be aiming for this year. Exposed collarbones, shoulders with cut-outs, twisted necklines, and basically anything that's not usual. Definitely a sexier upgrade!
Dramatic Slits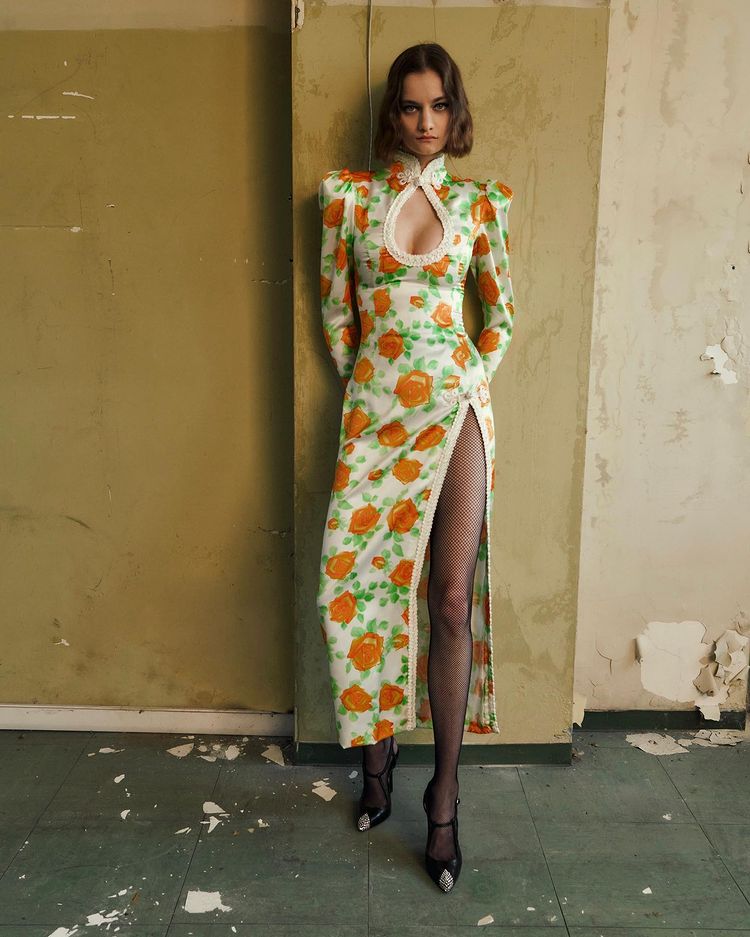 Runway's favourite dramatic slits have slid their way through to 2023. The head-turning statement detailing is sure to elevate any look and make a basic outfit stand out. The slits can be as high as your pelvic bone, your thigh or subtly modest that stops at your knee, whichever it is, we are sure you're going to rock it!
Loading Up On Lace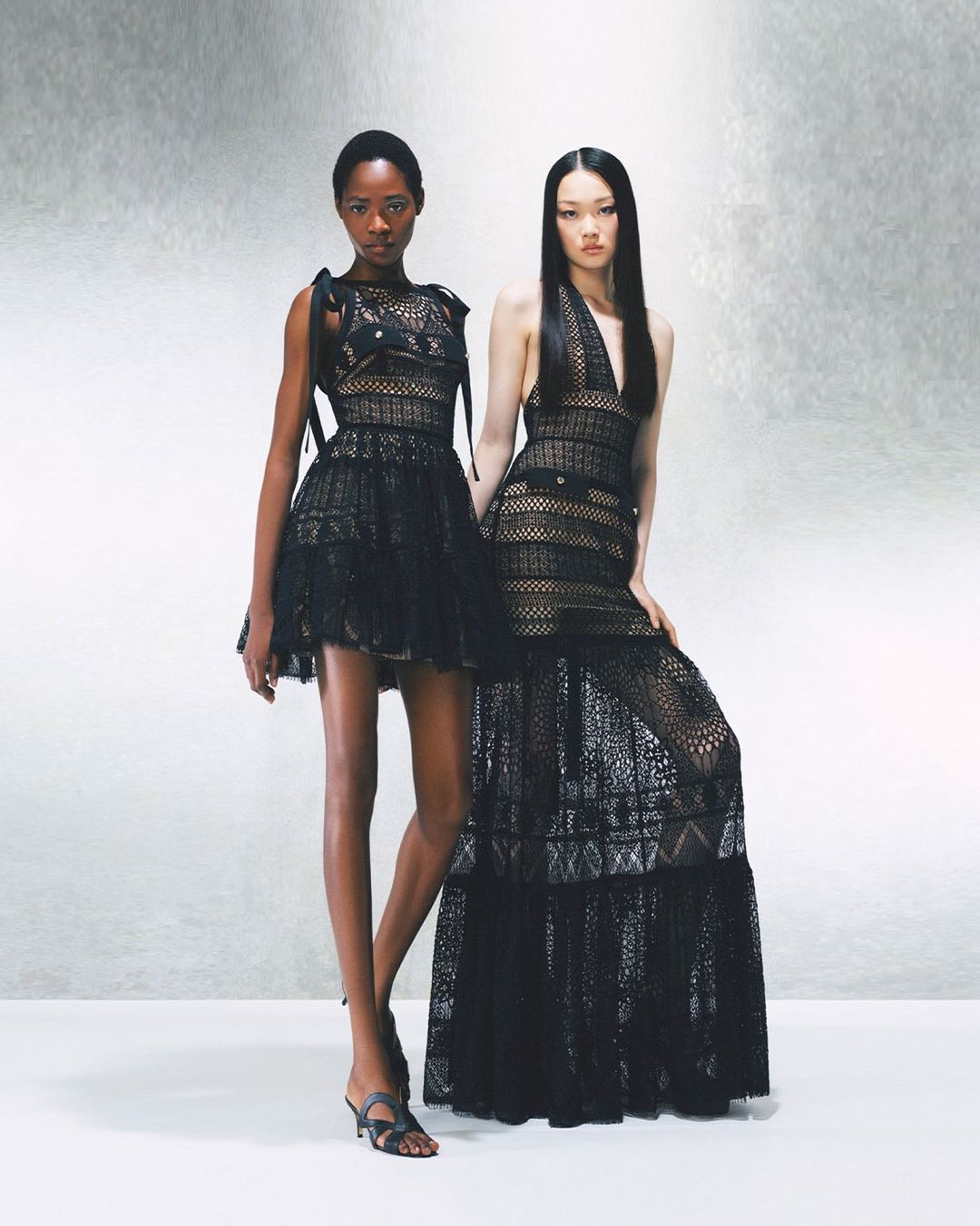 2023 is going to be all about lace, people! From designers to top brands, lace is going to see a major boost and we're not complaining. Be it in intricate forms or combined with large cut-outs, in punchy colours or subtle hues, it's going to be lacy baby!
Tasteful Tassels & Fringes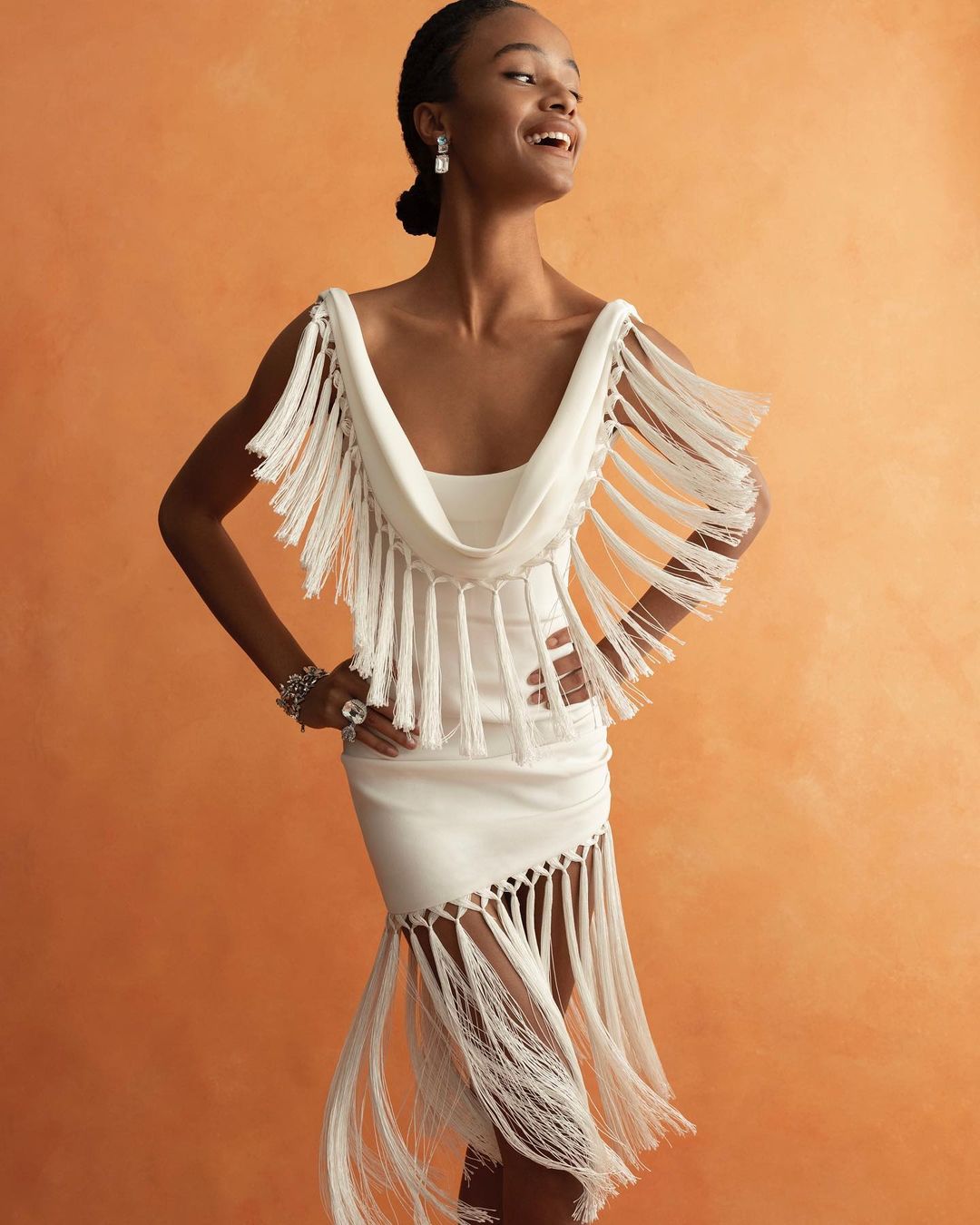 We bet you agree that fringes and tassels add an extra oomph factor to any outfit. Well, good news, they are gonna stay with us in 2023 too. Be it sarees with a tassel pallu or dresses with a fringed hem, get ready to add some drama and depth to your OOTDs this year.
Fun With Feathers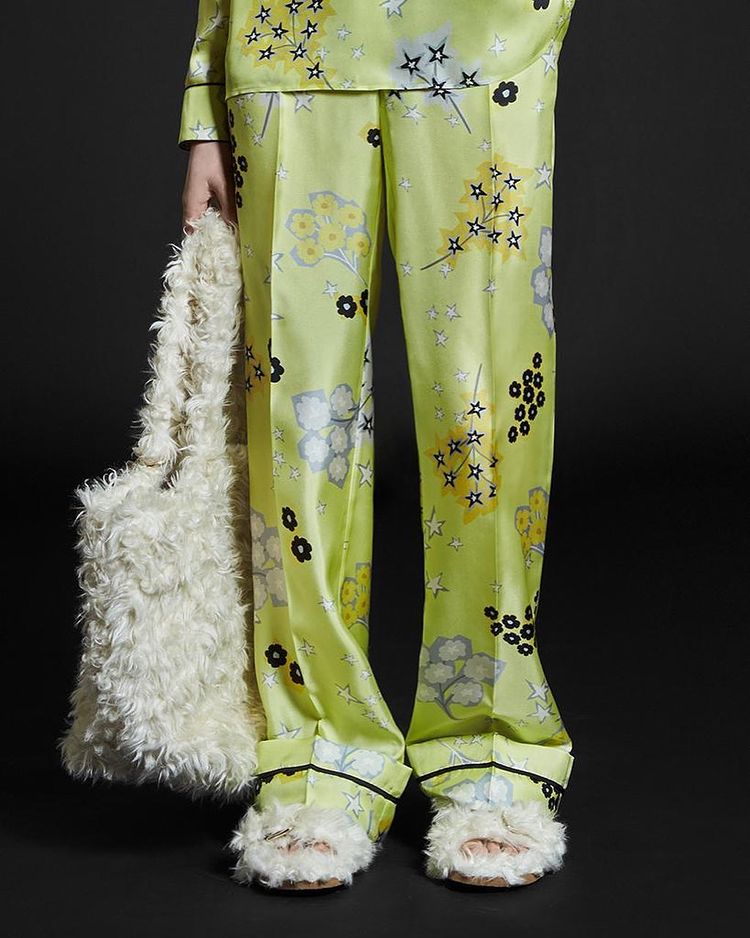 Largely associated with luxury clothing and premium wear, feathers and furs have always been a hit among the fashion circles. And now with the 2023 fashion trend stamp, you can accept to see this dramatic detailing everywhere. Be it soft delicate lining on the hem or a full-fledged tulle feather skirt, we can't wait to experiment with it.
All Things Yellow
Say hello to summer and sunshine with a dollop of yellow. It's true guys, yellow is another colour trend that we'll be witnessing in 2023. If you find it daunting to pull-off this hue, add one statement accessory to your look to hop on the trend – a bag, a scarf or your footwear. Further, you can also pair it with natural shades like white, beige, and cream.  
It's All About The Ruffles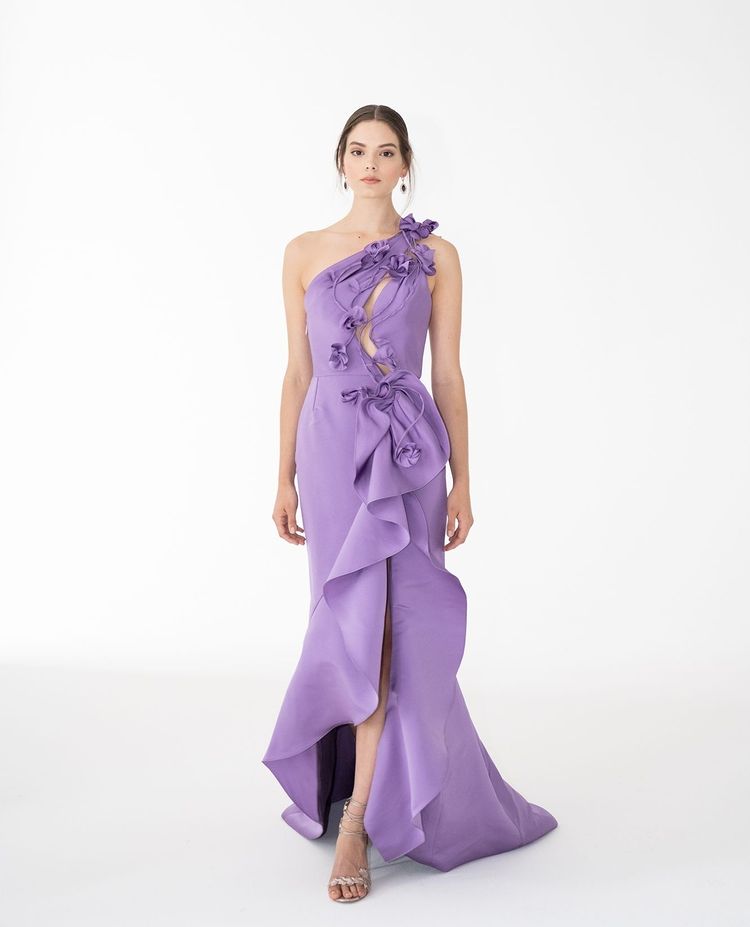 A trend that we are already in love with, ruffles are only going to get bigger. If you like to make a statement everywhere you go, then ruffles can add that layer of fun to your ensemble in 2023.
Leather FTW!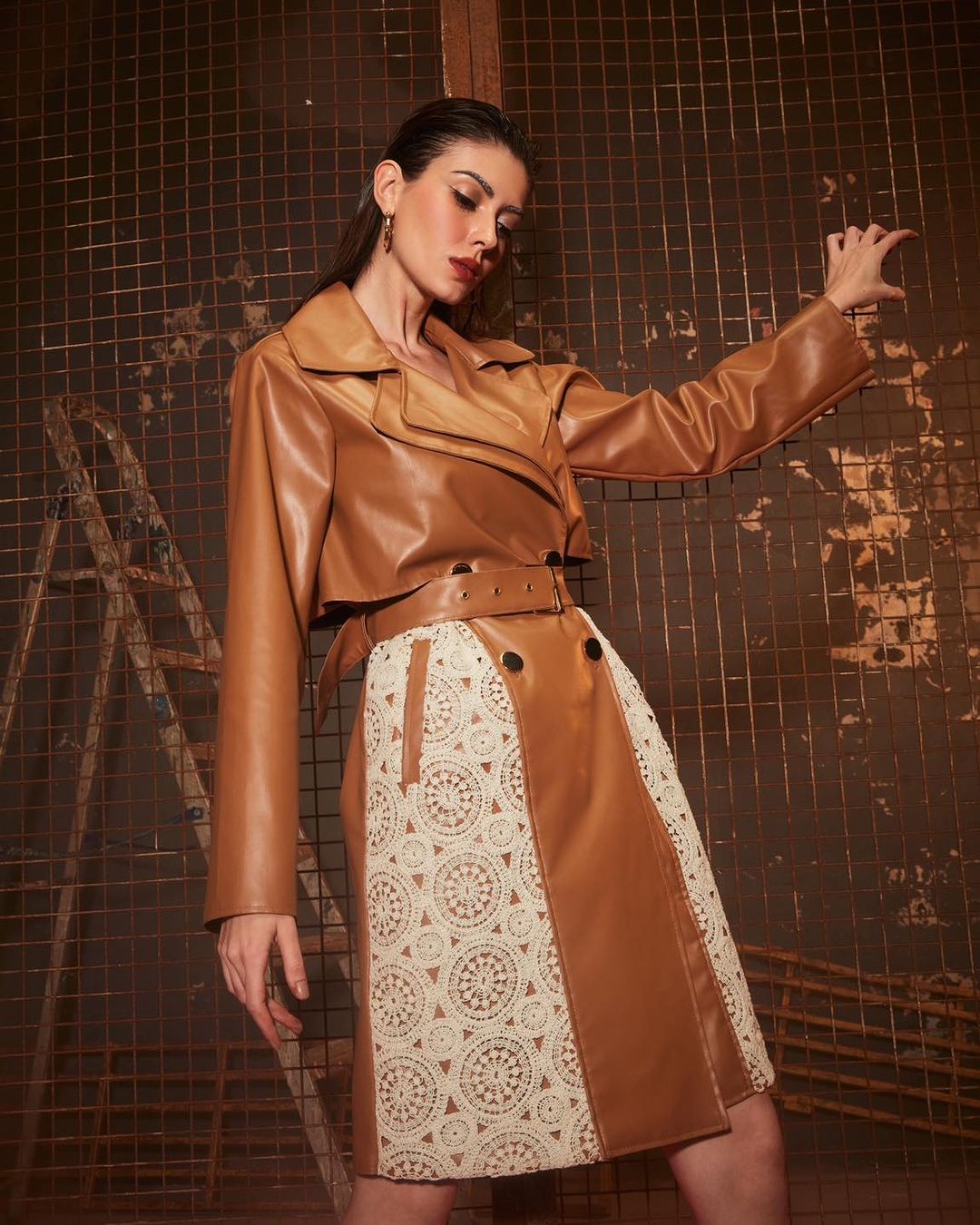 Already the hottest trend, leather has caught our attention since last year and now we can't wait to take it on a spin this year. From badass biker leather jackets to leather pants, there's nothing that we don't love about it.
Neon Your Way Through 2023
Time to load up on neon, girls! From runways to red carpets, the bright hue is here to freshen up your life and steal the show. Think bags, footwear, dresses, and jewellery! You might find the hue a lil overwhelming but trust us, the trend is totally futuristic and will make you stand out.
Stand-Out With Cut-Outs
Cut-outs entered the fashion circle in 2022 and now it's gonna continue the journey in 2023 too. From underbust and torso, to side-waist and collar bones, cut-outs are limitless and can be designed it anyway you want. So this year, choose cut-outs to stand-out!
Crazy Cargo Pants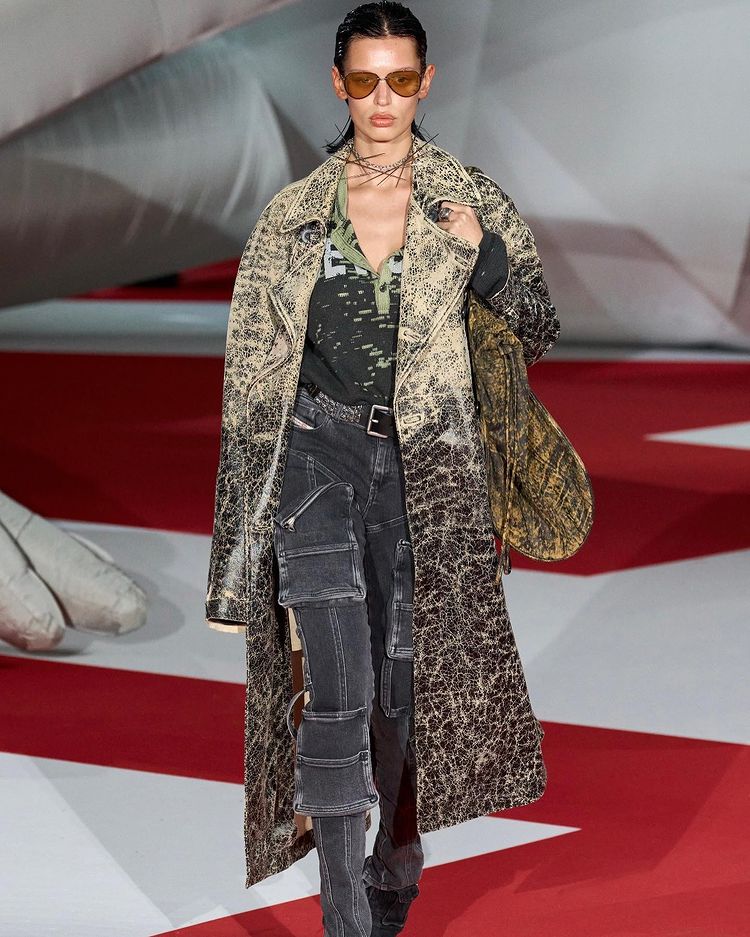 Looks like Y2K fashion is here to stay for a while and cargos are totally going to be the next big thing. While some might find them not-so-trendy, but these military-inspired bottoms can be given a fashionable touch by adding some statement pieces. From runways to influencers, you'll get to see them more in 2023. In fact, Zara is already stocking cargo pants!
Aren't you excited to revamp your wardrobe?
Featured Image: Instagram